Ingredients matter

Sweetened using solely Monk Fruit Juice Concentrate, gut friendly and no aftertaste
No Stevia or Sugar Alcohols
Non-GMO certified
Formulated with all-natural ingredients, free from preservatives, artificial flavours, colours and sweeteners

Kid friendly & balanced in fibre

We take your tummies seriously, and we know that too high of a fibre content can cause stomach-aches. We keep our fibre content high but still balanced so kids can eat more than one bag with no upset tummies!
Each bag is less than 17g of fibre, which means you can indulge safely!

Better for you & the environment

Healthy Hippo is the only low sugar candy brand in North America to have a carbon neutral certification
We produce in a facility that uses renewable energy, and by 2023 will reduce emissions from packing by 30%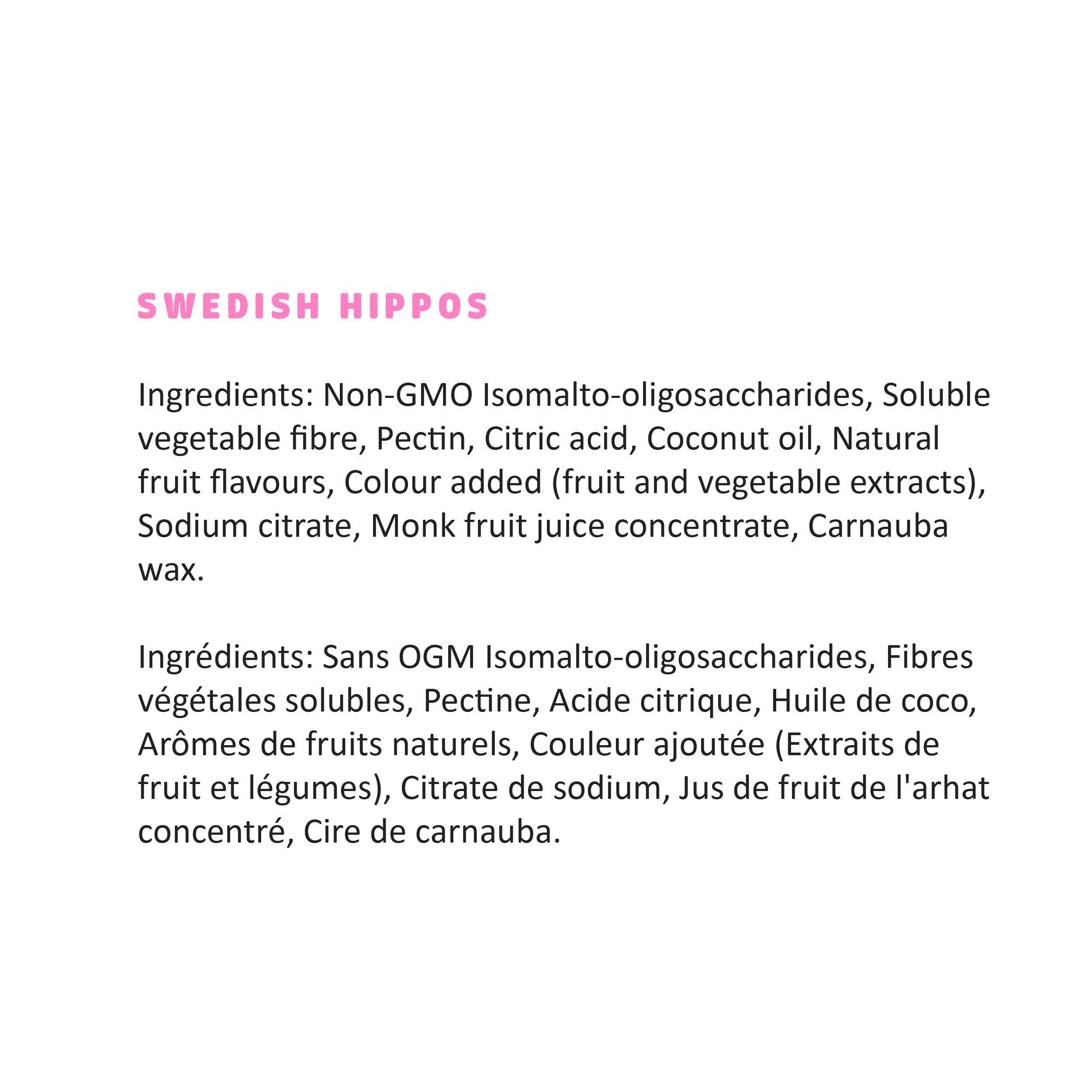 Swedish Hippo
Taste great low sugar
Yummy
Arrived fasteill definitely order again and again
Thx
Absolutely scrumptious!
Very tasty I cannot believe how good they are! And they are extremely low sugar! Only 4% of the product :)
So tasty you'll never miss sugar again!
Swedish hippos are my #1 fave Healthy Hippos. When I stopped eating sugar 2 years ago I thought I'd never eat candy again. But there's no bad aftertaste from the alternative sweetener and the texture is delightful! Do yourself a favour and stock up!
Absolutely love these
I have been obsessed with healthy hippos for a while now. The Swedish hippos are amazing! By far the best low sugar candy out there